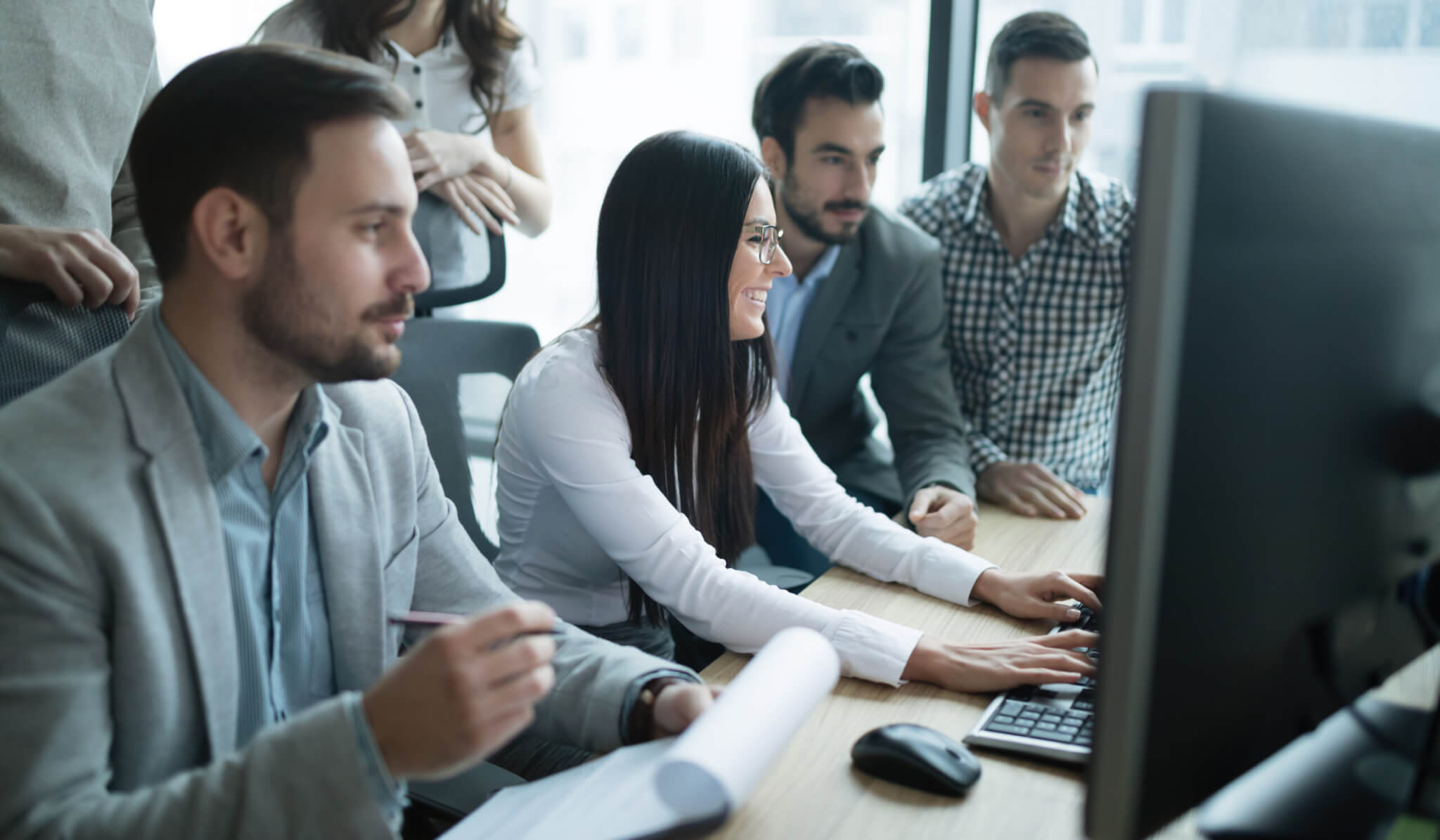 As businesses grow, so does the demand for more employees and higher employee productivity. Giving your employees the tools to improve workplace productivity should always be a priority. After all, less efficient employee performance can negatively impact your business. 
Knowing how to increase productivity in the workplace brings about many positives. Besides getting more work done, the proper techniques can help retain employees. We'll explore methods you can use and when to call Irving's trusted labor management services. 
What Ensures a Productive Workplace? 
Employee productivity is how much work an employee accomplishes in a specified length of time. The more work an employee does, the higher likelihood that a business will prosper. 
It's essential to recognize the difference between punishing or rewarding an employee. Getting angry with an employee, forcing them to work longer hours, threatening to cut hours, etc., may temporarily boost workplace productivity. 
However, these acts can also make employees resentful, stressed out, or even quit—having the opposite effect on productivity. We'll look at positive methods on how to increase productivity in the workplace. 
Provide Employees with the Right Tools
Having incorrect or outdated equipment can significantly hinder an employee's performance. Many workers surveyed across the nation believe their employer needs to provide them with the right technology to fulfill their roles. 
Mobile devices and Cloud technology make providing the correct equipment easier in today's world. Employers can anonymously survey their workers and see if outdated or missing equipment is an issue. 
Give Your Employees Constructive Feedback 
Giving your employees constructive feedback every month can also boost workplace productivity. Constructive feedback tells your employees what they're doing right and areas they may need to improve. 
This strategy helps correct or improve certain behaviors while motivating your employees. It's critical to stay as positive as you can when providing feedback. Be sure to answer any questions an employee may have. 
Provide Educational and Training Opportunities 
You can also motivate your employees by providing educational or training opportunities. These opportunities might include the following: 
Providing additional skilled training in their everyday tasks. 

Providing training in different areas. For example, your company may use various computer programs. You can offer to train employees on how to use new programs. 

Offering tuition assistance for employees who decide to further their education in an academic environment. 
Find Ways to Align Your Business with an Employee's Personal Goals 
For some employees, a job might be a temporary position that provides a paycheck. Other employees may see a job as a stepping stone in their career. This mindset is often the case if they pursue a career because of their degree or training. 
Another employee's goal might be to climb the corporate ladder or develop the skills and experience to launch their own business. Other employees want to achieve a well-balanced professional and personal life. 
Whatever your employee's personal goals, try to find ways to link your company with them. 
Improve Communication Across the Board 
There should be effective communication between employees, managers, clients, departments, etc. Different communication strategies work better with various companies. 
For example, jobs with employees on location may benefit more from in-person meetings. Remote work, of course, will need to utilize communication applications like Slack or Zoom. 
Whenever possible, promote open communication for all team members. A team member should always feel energized and relaxed about asking their manager a question. 
Another way to improve communication is through company events or similar morale boosters. Examples can range from catering food for the office to taking trips. 
Better Your Workplace's Conditions 
A workplace's environment can significantly impact a worker's productivity. Adding amenities like windows bringing in more natural light, furniture, plants, vending machines, breakrooms with well-stocked coffee, etc., go a long way. 
Provide Financial Incentives 
Of course, providing financial incentives can quickly result in a more productive workplace. Employees are often afraid to ask for a raise even if they know they're being productive. 
Companies can reward hard work by providing financial incentives, such as annual raises and bonuses. Additionally, incentives like more vacation and sick days, better healthcare, and maternity leave matter greatly to employees. 
For More Help, Call Inergroup Insourcing Solutions in Irving, TX
You now know seven ways companies can boost productivity in the workplace. Contact our team for personalized guidance on optimizing your employee productivity and other crucial business elements. 
Learn how to increase productivity in the workplace with Inergroup Insourcing Solutions' top-notch productivity services. Call us today at 972-914-0753!