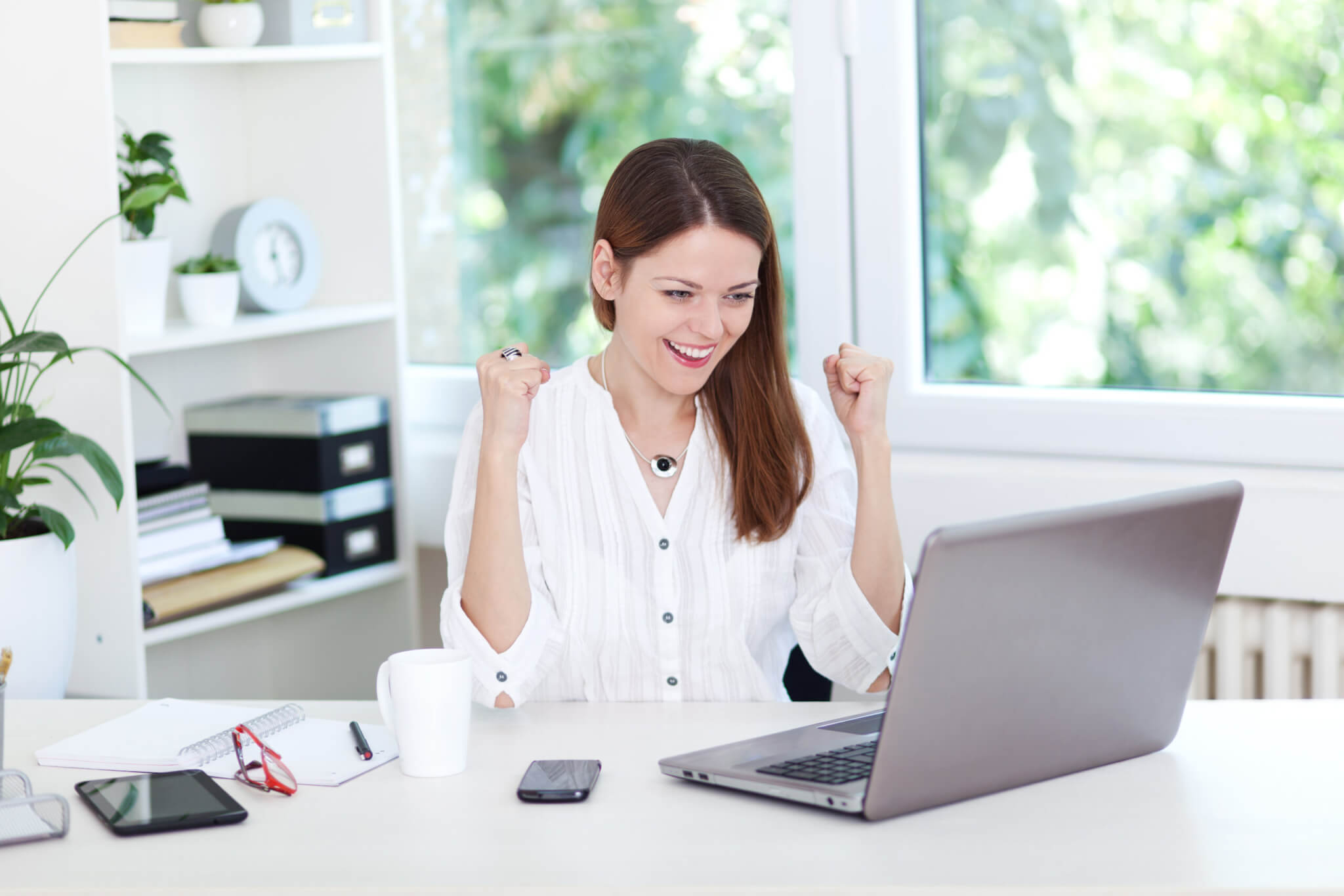 Did you ever consider the impact that high employee satisfaction has on revenue and profits? Finding a way to measure employee satisfaction is a significant endeavor.
Simply put, satisfied team members reduce employee turnover. Better still, satisfied employees make an organization productive, nimble, and resilient. Building a company culture that fosters those qualities is a vital component of a successful business.
A startup may be able to judge employee satisfaction with an all-hands-on-deck meeting, but as an enterprise grows, that method falls by the wayside. If you aim to grow your business, it pays to understand some proven ways to gauge your team's job satisfaction. Keep reading as our specialists in labor management services at INERGROUP share some insights on measuring employee satisfaction.
Satisfaction vs Engagement
Let's discuss the difference between satisfaction and engagement. A satisfied employee delivers results and aids workplace morale. An engaged employee feels ownership of your product or service and goes the extra mile to ensure quality.
Satisfaction is a stepping stone to engagement. Engaged employees give your organization an enduring competitive edge. Gaining that edge justifies an effort to gather employee feedback.
One-on-One Meetings
Many employees view their periodic evaluation meetings with dread. When communication runs in only one direction, manager-to-employee, that attitude is easy to understand. Turning these meetings into a two-way exchange might transform this relationship. Employees on the assembly line or shipping floor have a granular perspective on productivity, and tapping their suggestions — even on the tiniest issues — may yield actionable results.
Employee Surveys
As team leaders hone their interviewing skills, an enterprise can draw better insights into its workplace. Still, workers will always temper their answers in these encounters. By preserving anonymity, employee surveys can tap candid — sometimes brutally candid — responses.
Employee Net Promoter Scores (eNPS)
Pioneered by a researcher at Bain & Company, Employee Net Promoter Scores serve as a foundation for many organizations' surveys. The eNPS template contains three questions:
On a rising scale of zero to 10, how likely are you to recommend this company as a place to work?

What do like about this company?

What do you dislike about this company? 
The eNPS score relies on question one. Employees who answer nine or 10 are scored as promoters. Respondents who answer six or lower are scored as detractors. Subtract the percentage of detractors from the percentage of promoters on your staff, and then multiply the result times 100 for your company's eNPS score.
An eNPS score above zero indicates that enthusiastic employees outnumber the lukewarm and chilly team members. Wherever the score lands, the goal is to move the number higher each quarter. Many companies augment their eNPS by soliciting practical suggestions from their workers. A time-tested method offers another way to glean those suggestions.
Suggestion Boxes
Whether you take the traditional lockbox route or use a virtual box with your online employee portal, suggestion boxes let your enterprise measure satisfaction and engagement. Receiving numerous submissions indicate employees investing in your organization's mission.
Whether you go old-school or online, ensure that suggestions receive a timely response in your portal or email newsletter. This measure reinforces the two-way line of communication.
Unconventional Methods
Many companies overlook recruiting efforts and exit meetings as they learn how to measure employee satisfaction.
Job interviews
"How did you hear about us?" is a standard question at nearly every job interview. When referrals from current team members bring candidates to your door, ensure that this encouraging data makes its way into your satisfaction measurement protocol.
Exit Meetings
When a worker accepts a job offer at another organization, many businesses conduct an exit meeting to stitch off employee benefits issues and satisfy legal requirements. These meetings provide an opportunity to gain insights into workplace satisfaction.
No matter how open the culture is, employees will guard their opinions when talking to a manager. With built-in anonymity, employee surveys and suggestion boxes yield more candid responses. When outgoing team members have another job in hand, they have nothing to lose by giving you an unvarnished opinion of their employee experience.
Beyond uniquely candid views about your enterprise, these interviews offer insights into your competitors' cultures. When other enterprises can draw away your team members, you need to know the reason why.
Building a Winning Culture
Mastering methods on how to measure employee satisfaction is not an end in itself. Successful enterprises use these insights to build comprehensive labor management systems.
Helping businesses build these systems is our mission at INERGROUP Insourcing Solutions. If your business is ready to reap the rewards of a robust LMS, we invite you to call us today at (972) 914-0753.